Runge om Golden Globe: Känns upphetsande
Golden Globe-galan 6 januari 2019: Här är alla nominerade
Publicerad:
Uppdaterad:
1 av 3 | Foto: Jordan Strauss
Lady Gaga får tävla mot Glenn Close om en Golden Globe. Arkivbild.
TV
Lady Gaga får hård konkurrens av Glenn Close på Golden Globe-galan. Skådespelarveteranen Close är nominerad för sin roll i Björn Runges "The wife".
– Det känns upphetsande, roligt! säger Runge till TT.
Glenn Close har varit Oscarsnominerad sex gånger – men aldrig fått ta emot statyetten. Den svenske regissören konstaterar att hon vid det här laget har lärt sig att inte ta ut något i förskott inför prisgalor.
TT: Vad tror du om hennes vinstchanser?
– Jag har ingen aning, jag tror att det är väldigt duktiga skådespelerskor och filmer. Jag är bara glad att hon har blivit nominerad eftersom det kräver någonting för att man ska ta sig dit.
"Perfekt" inspelning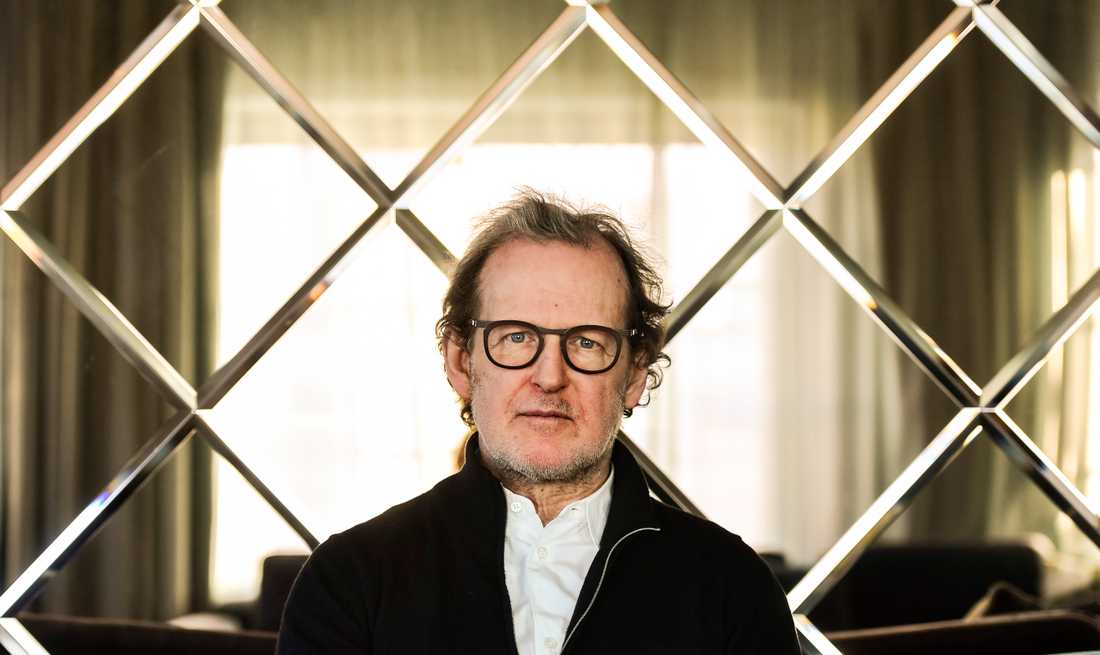 Själva inspelningen av "The wife" beskriver han som "perfekt".
– Hon har en sådan erfarenhet och har varit med väldigt länge, samtidigt är hon väldigt generös. Vi hade en inspelning som var oerhört fokuserad och konstruktiv, säger han.
Mycket uppmärksamhet har riktats mot "A star is born", där Lady Gaga och Bradley Cooper tippades bli nominerade och båda två infriade förväntningarna. Filmen fick sammanlagt fem nomineringar, precis som "The favourite" och "Green book" – men allra flest fick något överraskande "Vice", med sex nomineringar. "Vice", som ännu inte har haft premiär i USA, handlar om Dick Cheneys tid som vicepresident.
Samtidigt får svenske Ludwig Göransson en Golden Globe-nominering för musiken till "Black Panther".
– Det känns helt fantastiskt. Det är jättekul, säger han till TT.
Han har på kort tid seglat upp som en av svensk musiks främsta exporter. Göransson skrev bland annat hitlåten "This is America" till Childish Gambino och har också gjort filmmusiken till bioaktuella "Venom". För sin musik har han tidigare nominerats till flera Grammys. Framgångsåret har han inte fått grepp om ännu.
– Jag har inte riktigt hunnit tänka på allt sånt, det har varit så många projekt. Det har inte riktigt hunnit bli en lugn stund hittills. Man kanske får ta en morgon, stanna upp och vara tacksam.
Ludwig Göransson beskriver "Black Panther" som en film som förändrade mångas liv. Men vad nomineringen innebär för hans egen karriär vet han inte riktigt.
– Jag blir bara glad och stolt över att projektet får sådan här typ av uppskattning. Den här filmen har haft en sådant här otroligt inflytande inte bara i USA utan även i Europa och Asien.
"En livsomvälvande upplevelse"
Göransson har i en tidigare intervju med TT berättat att han tillbringade en månad i Senegal och Sydafrika jammandes med olika musiker för att göra research inför arbetet med "Black Panther".
– Det var en livsomvälvande upplevelse. Jag blev inbjuden i deras kultur och fick lära mig vad danserna och vad musiken betyder, sade han.
Låten "All the stars" med Kendrick Lamar från "Black Panther" har också fått en nominering. Den är dock skriven av Lamar, SZA, Soundwave och Al Shux.
På tv-sidan är det "The assassination of Gianni Versace: American crime story" som leder fältet med fyra nomineringar.
Galan hålls den 6 januari, med Sandra Oh (som pikant nog också är Golden Globe-nominerad för sin roll i "Killing Eve") och Andy Samberg som programledare.
ALLA NOMINERADE TILL GOLDEN GLOBE:
Best Motion Picture – Drama
"Black Panther"
"BlacKkKlansman"
"Bohemian Rhapsody"
"If Beale Streat Could Talk"
"A Star Is Born"
Best Motion Picture – Musical or Comedy
"Crazy Rich Asians"
"The Favourite"
"Green Book"
"Mary Poppins Returns"
"Vice"
Best Director – Motion Picture
Bradley Cooper ("A Star Is Born")
Alfonso Cuaron ("Roma")
Peter Farrelly ("Green Book")
Spike Lee ("BlacKkKlansman")
Adam McKay ("Vice")
Best Actress in a Motion Picture – Drama
Glenn Close ("The Wife")
Lady Gaga ("A Star Is Born")
Nicole Kidman ("Destroyer")
Melissa McCarthy ("Can You Ever Forgive Me?")
Rosamund Pike ("A Private War")
Best Actress in a Motion Picture – Musical or Comedy
Emily Blunt ("Mary Poppins Returns")
Olivia Colman ("The Favourite")
Elsie Fisher ("Eighth Grade")
Charlize Theron ("Tully")
Constance Wu ("Crazy Rich Asians")
Best Actor in a Motion Picture – Drama
Bradley Cooper ("A Star Is Born")
Willem Dafoe ("At Eternity's Gate")
Lucas Hedges ("Boy Erased")
Rami Malek ("Bohemian Rhapsody")
John David Washington ("BlacKkKlansman")
Best Actor in a Motion Picture – Musical or Comedy
Christian Bale ("Vice")
Lin-Manuel Miranda ("Mary Poppins Returns")
Viggo Mortensen ("Green Book")
Robert Redford ("The Old Man & the Gun")
John C. Reilly ("Stan & Ollie")
Best Actress in a Supporting Role in any Motion Picture
Amy Adams ("Vice")
Claire Foy ("First Man")
Regina King ("If Beale Street Could Talk")
Emma Stone ("The Favourite")
Rachel Weisz ("The Favourite")
Best Actor in a Supporting Role in any Motion Picture
Mahershala Ali ("Green Book")
Timothee Chalamet ("Beautiful Boy")
Adam Driver ("BlacKkKlansman")
Richard E. Grant ("Can You Ever Forgive Me?")
Sam Rockwell ("Vice")
Best Original Song – Motion Picture
"All the Stars" ("Black Panther")
"Girl in the Movies" ("Dumplin'")
"Requiem For a Private War" ("A Private War")
"Revelation" ("Boy Erased")
"Shallow" ("A Star Is Born")
Best Motion Picture – Foreign Language
"Capernaum"
"Girl"
"Never Look Away"
"Roma"
"Shoplifters"
Best Original Score – Motion Picture
Marco Beltrami ("A Quiet Place")
Alexandre Desplat ("Isle of Dogs")
Ludwig Göransson ("Black Panther")
Justin Hurwitz ("First Man")
Marc Shaiman ("Mary Poppins Returns")
Best Motion Picture – Animated
"Incredibles 2"
"Isle of Dogs"
"Mirai"
"Ralph Breaks the Internet"
"Spider-Man: Into the Spider-Verse"
Best Screenplay – Motion Picture
Alfonso Cuaron ("Roma")
Deborah Davis and Tony McNamara ("The Favourite")
Barry Jenkins ("If Beale Street Could Talk")
Adam McKay ("Vice")
Peter Farrelly, Nick Vallelonga, Brian Currie ("Green Book")
Best Television Series – Drama
"The Americans"
"Bodyguard"
"Homecoming"
"Killing Eve"
"Pose"
Best Television Series – Musical or Comedy
"Barry" (HBO)
"The Good Place" (NBC)
"Kidding" (Showtime)
"The Kominsky Method" (Netflix)
"The Marvelous Mrs. Maisel" (Amazon)
Best Performance by an Actress in a Television Series – Musical or Comedy
Kristen Bell ("The Good Place")
Candice Bergen ("Murphy Brown")
Alison Brie ("Glow")
Rachel Brosnahan ("The Marvelous Mrs. Maisel")
Debra Messing ("Will & Grace")
Best Performance by an Actor in a Television Series – Musical or Comedy
Sasha Baron Cohen ("Who Is America?")
Jim Carrey ("Kidding")
Michael Douglas ("The Kominsky Method")
Donald Glover ("Atlanta")
Bill Hader ("Barry")
Best Performance by an Actress in a Television Series – Drama
Caitriona Balfe ("Outlander")
Elisabeth Moss ("The Handmaid's Tale")
Sandra Oh ("Killing Eve")
Julia Roberts ("Homecoming")
Keri Russell ("The Americans")
Best Performance by an Actor in a Television Series – Drama
Jason Bateman ("Ozark")
Stephan James ("Homecoming")
Richard Madden ("Bodyguard")
Billy Porter ("Pose")
Matthew Rhys ("The Americans")
Best Television Limited Series or Motion Picture Made for Television
"The Alienist" (TNT)
"The Assassination of Gianni Versace: American Crime Story" (FX)
"Escape at Dannemora" (Showtime)
"Sharp Objects" (HBO)
"A Very English Scandal" (Amazon)
Best Performance by an Actress in a Limited Series or Motion Picture Made for Television
Amy Adams ("Sharp Objects")
Patricia Arquette ("Escape at Dannemora")
Connie Britton ("Dirty John")
Laura Dern ("The Tale")
Regina King ("Seven Seconds")
Best Performance by an Actor in a Limited Series or Motion Picture Made for Television
Antonio Banderas ("Genius: Picasso")
Daniel Bruhl ("The Alienist")
Darren Criss ("The Assassination of Gianni Versace: American Crime Story")
Benedict Cumberbatch ("Patrick Melrose")
Hugh Grant ("A Very English Scandal")
Best Performance by an Actress in a Supporting Role in a Series, Limited Series or Motion Picture Made for Television
Alex Bornstein ("The Marvelous Mrs. Maisel")
Patricia Clarkson ("Sharp Objects")
Penelope Cruz ("The Assassination of Gianni Versace: American Crime Story")
Thandie Newton ("Westworld")
Yvonne Strahovski ("The Handmaid's Tale")
Best Performance by an Actor in a Supporting Role in a Series, Limited Series or Motion Picture Made for Television
Alan Arkin ("The Kominsky Method")
Kieran Culkin ("Succession")
Edgar Ramirez ("The Assassination of Gianni Versace: American Crime Story")
Ben Whishaw ("A Very English Scandal")
Henry Winkler ("Barry")
Publicerad:
LÄS VIDARE